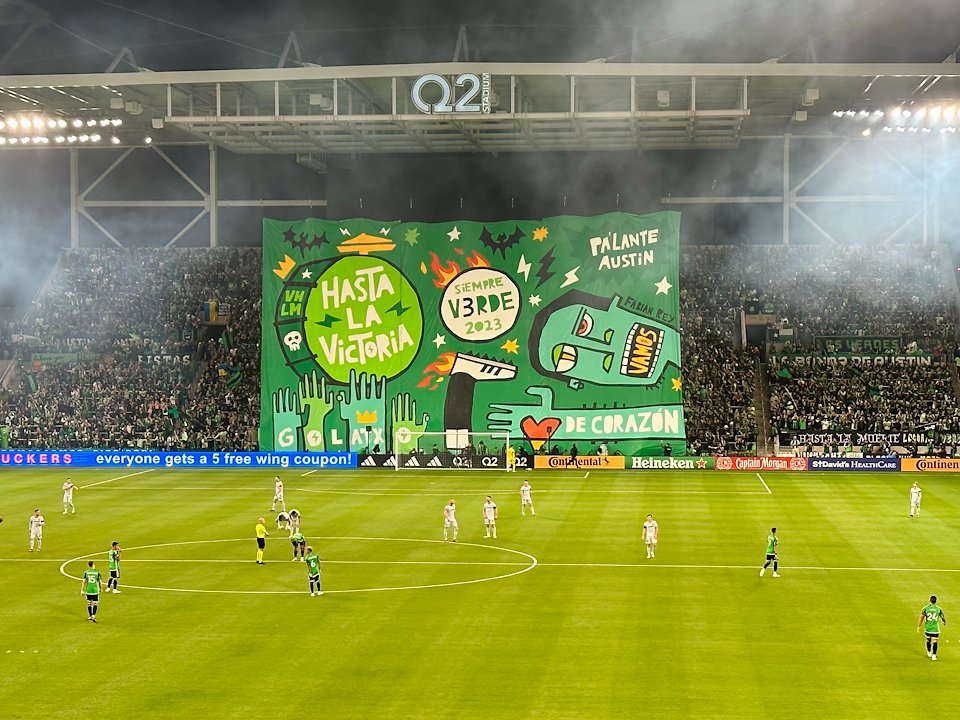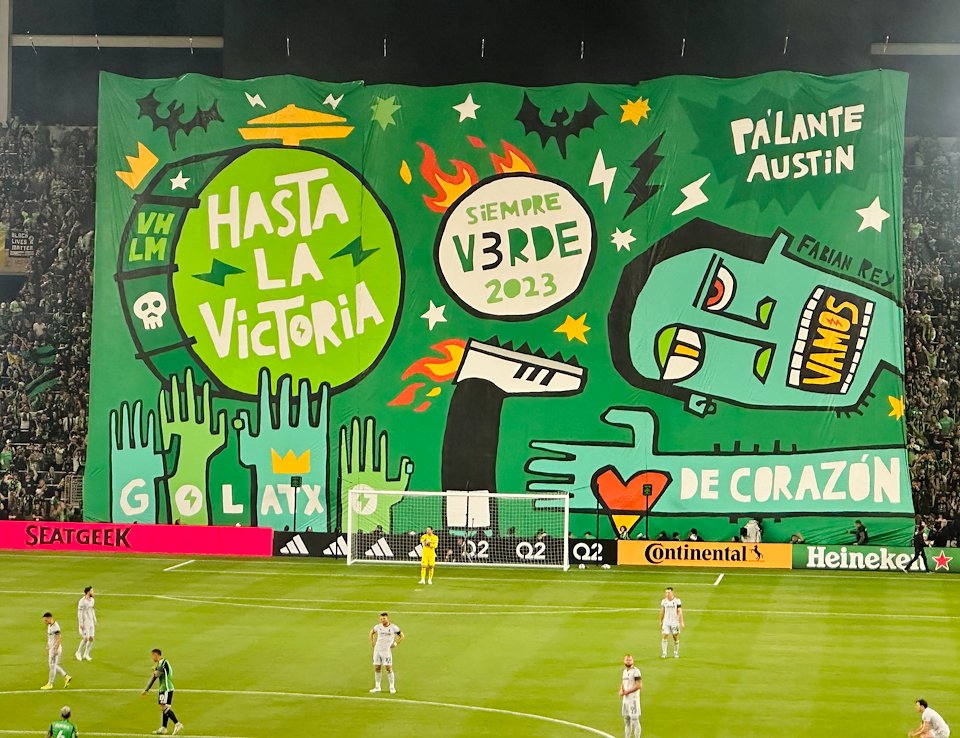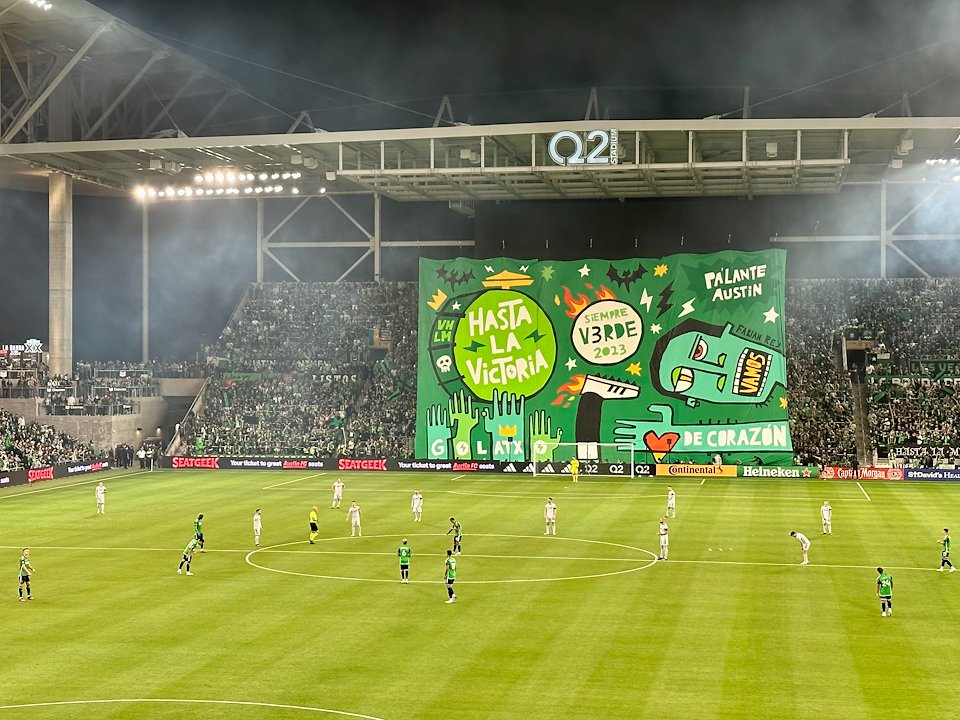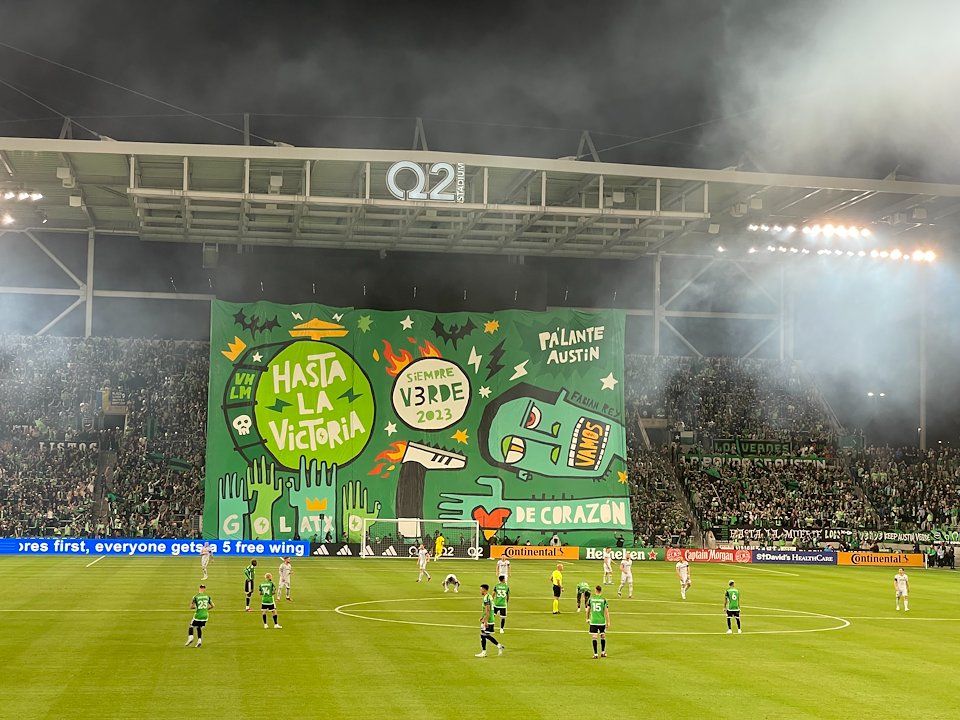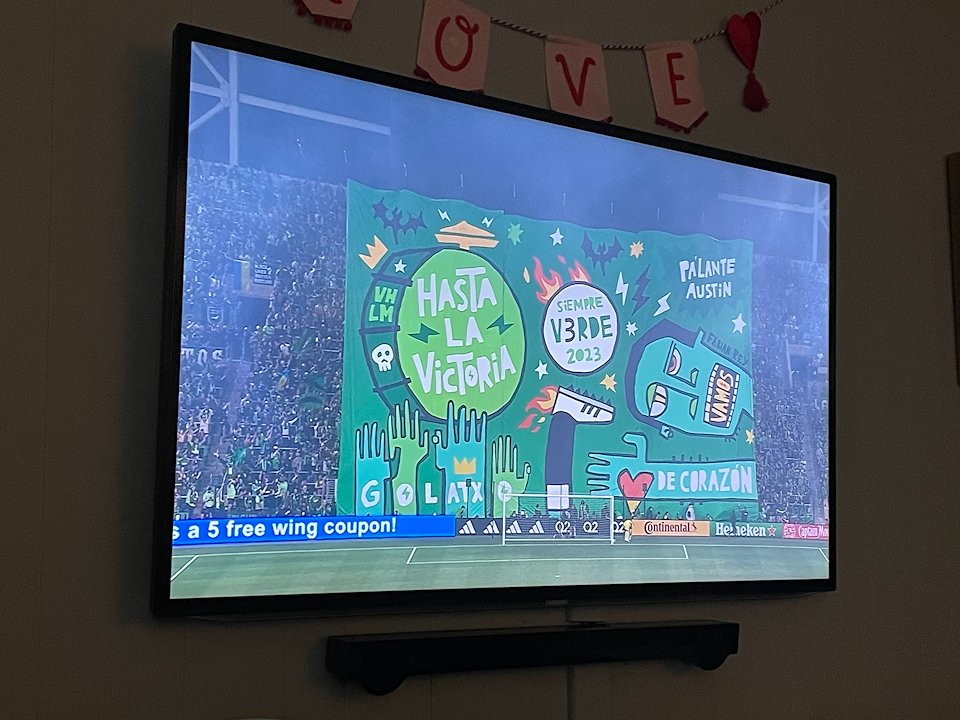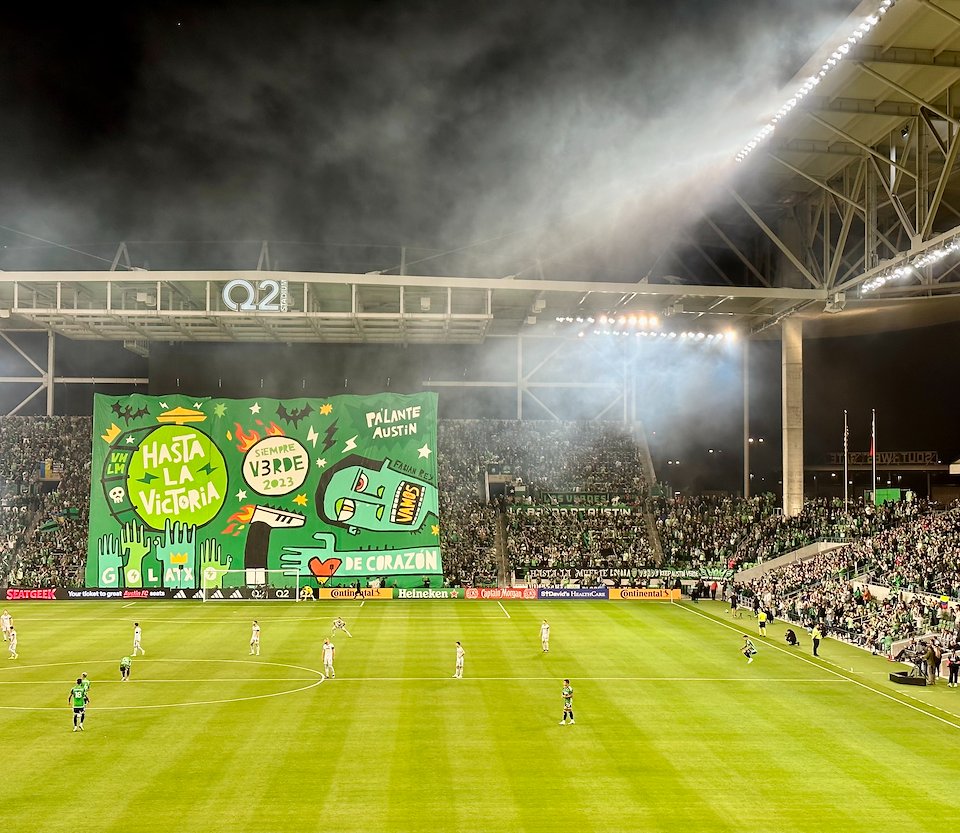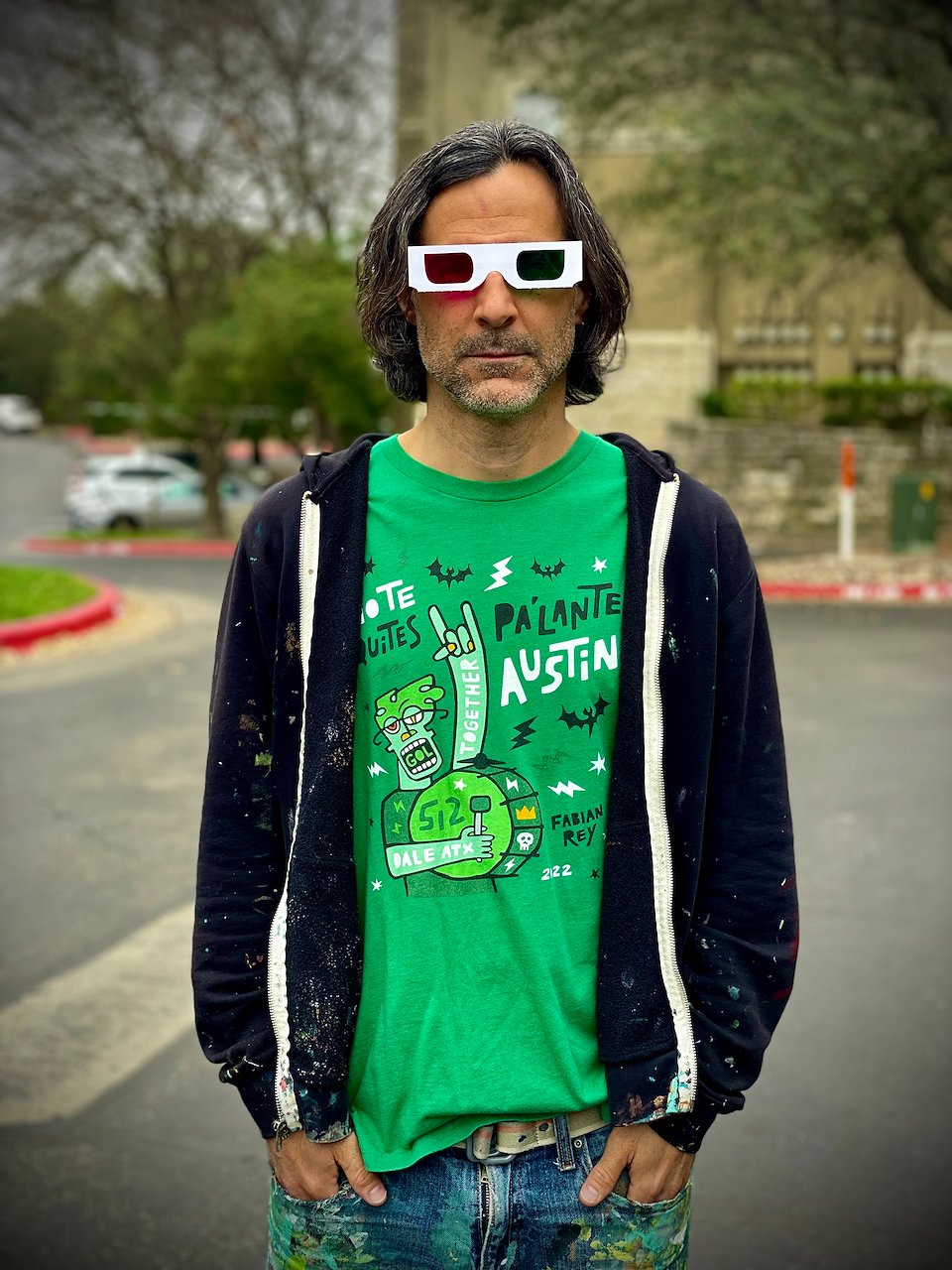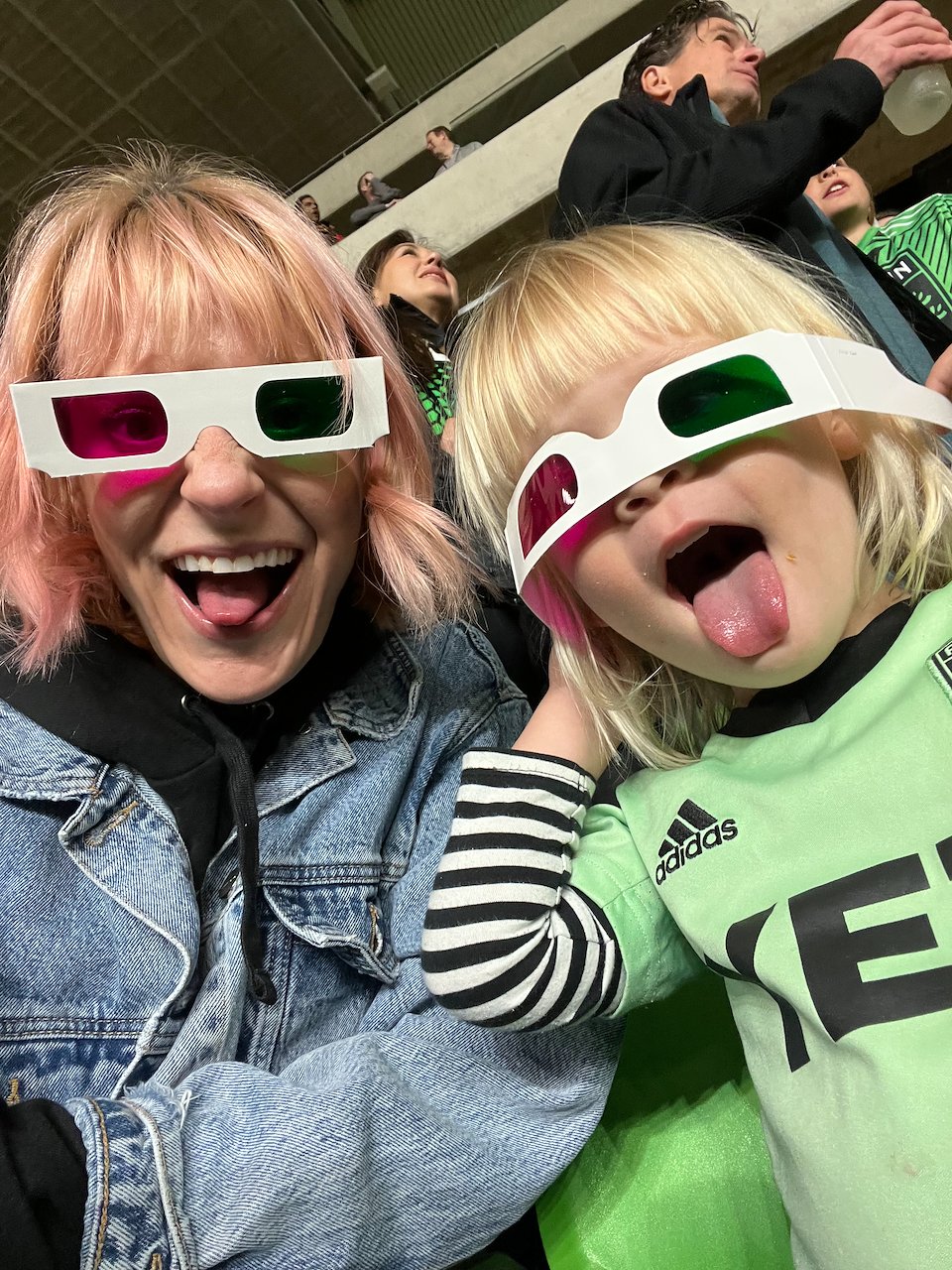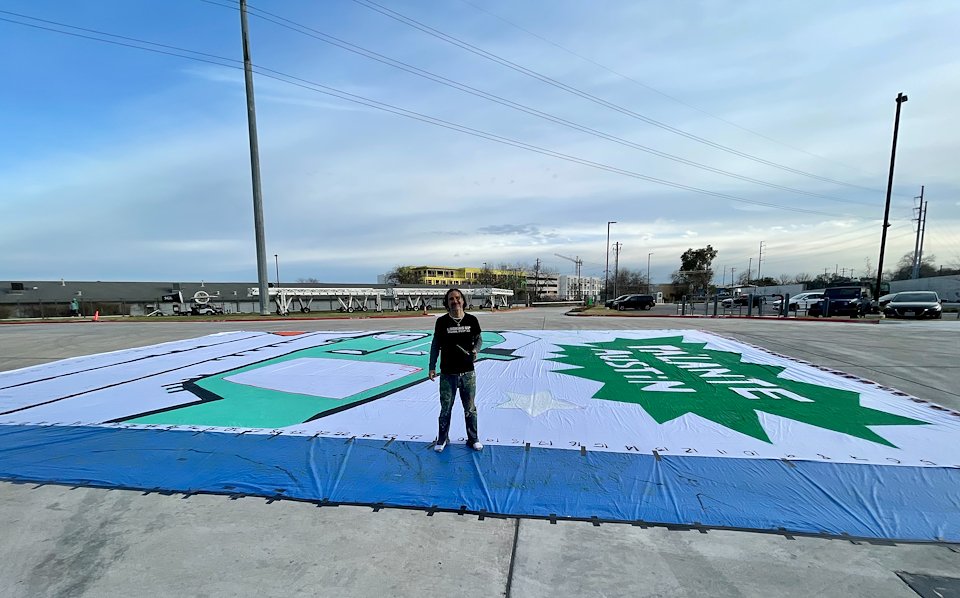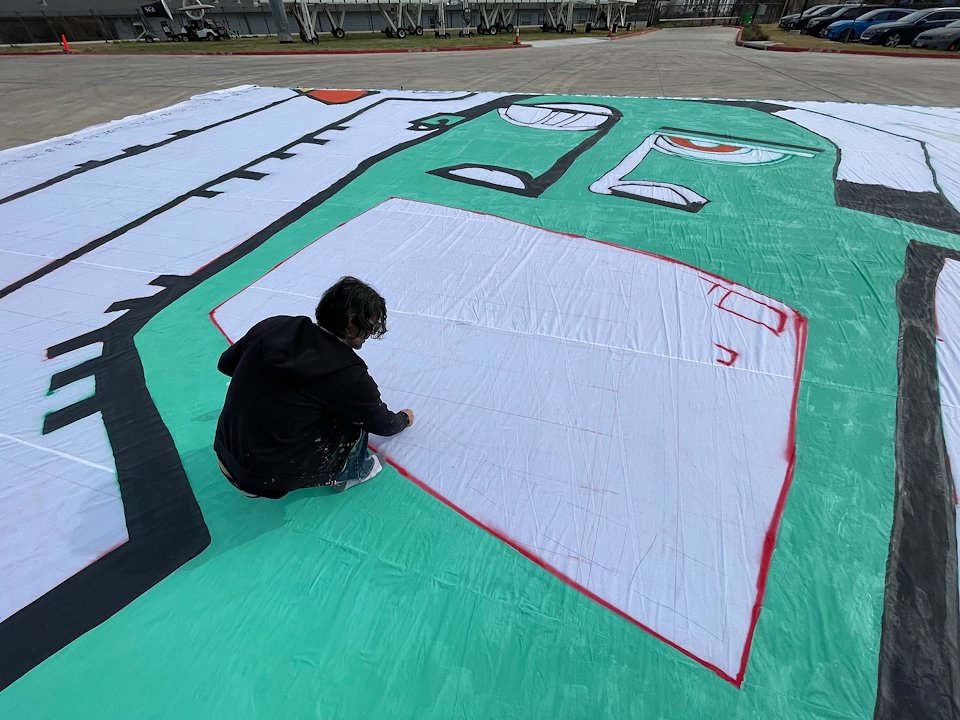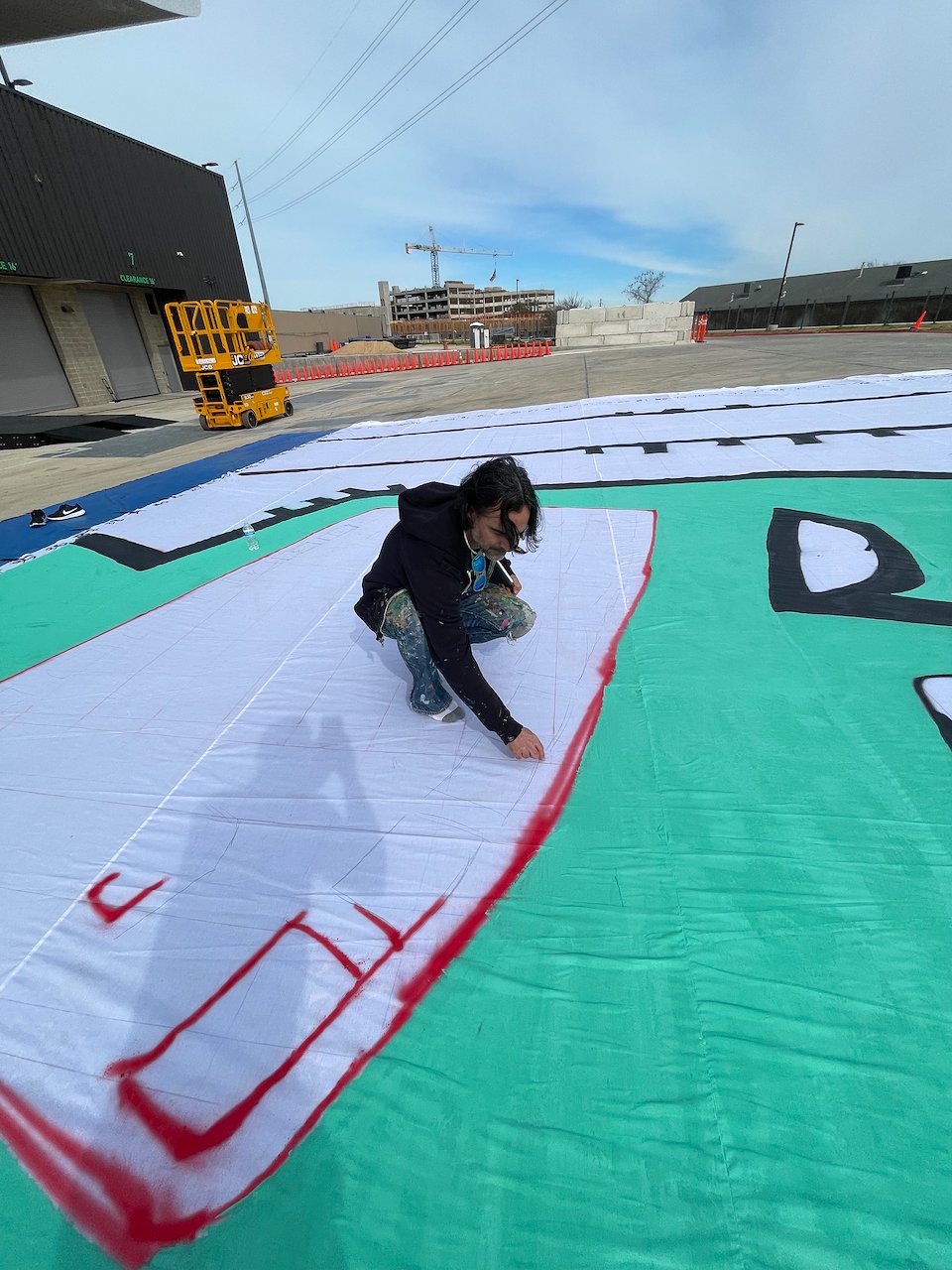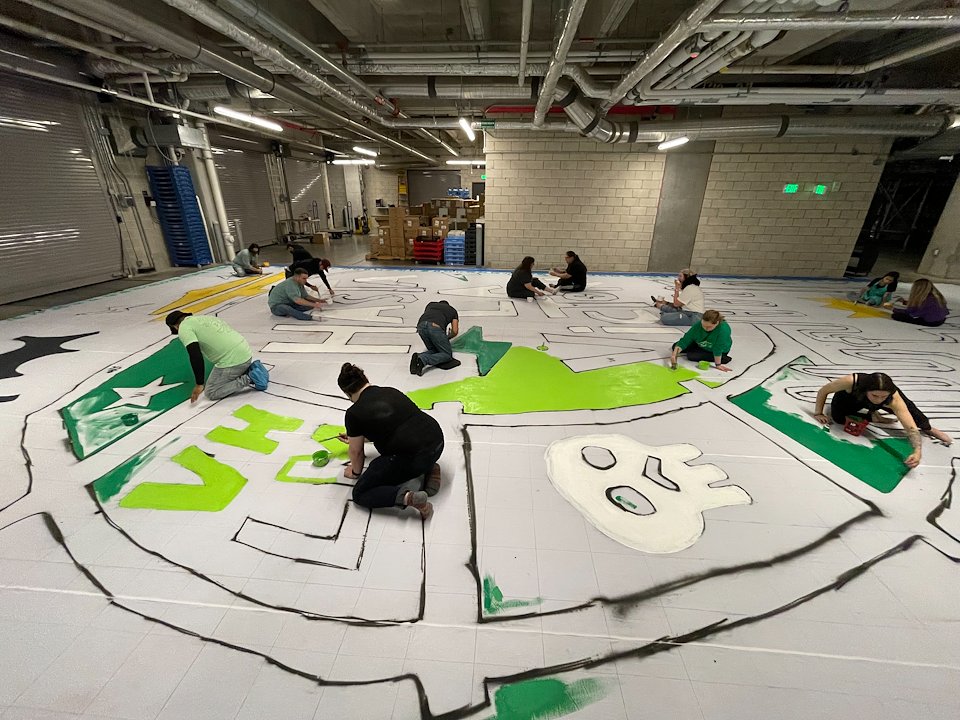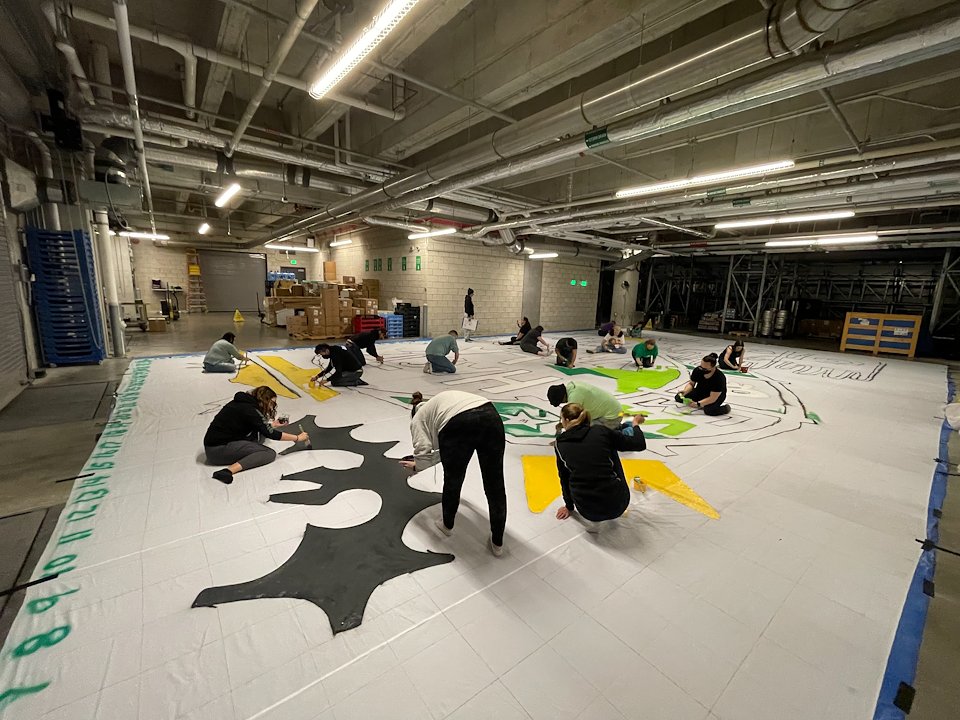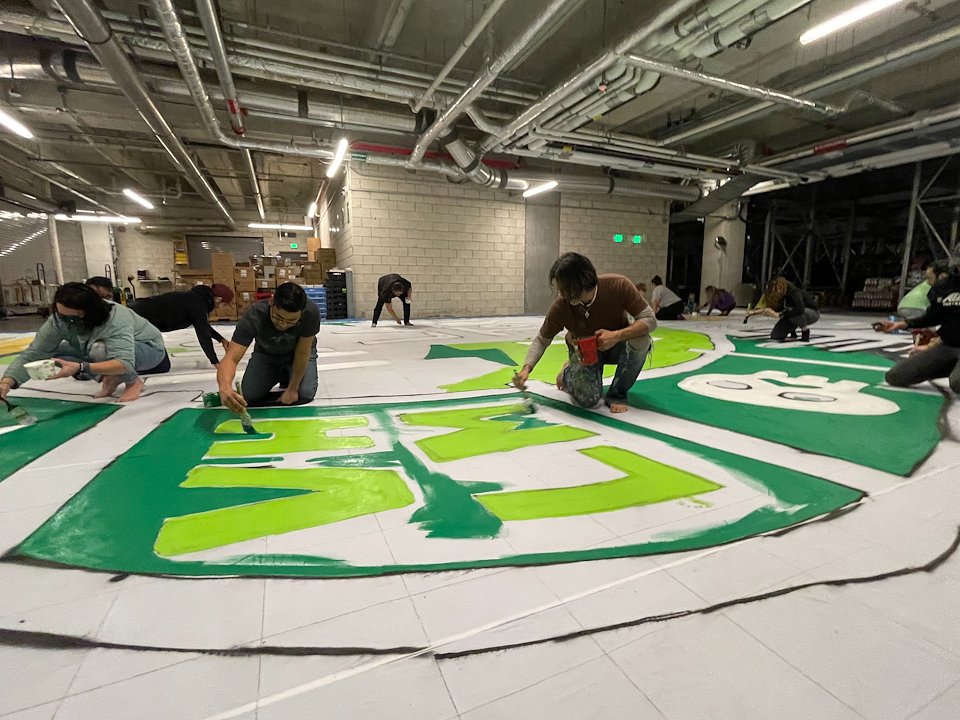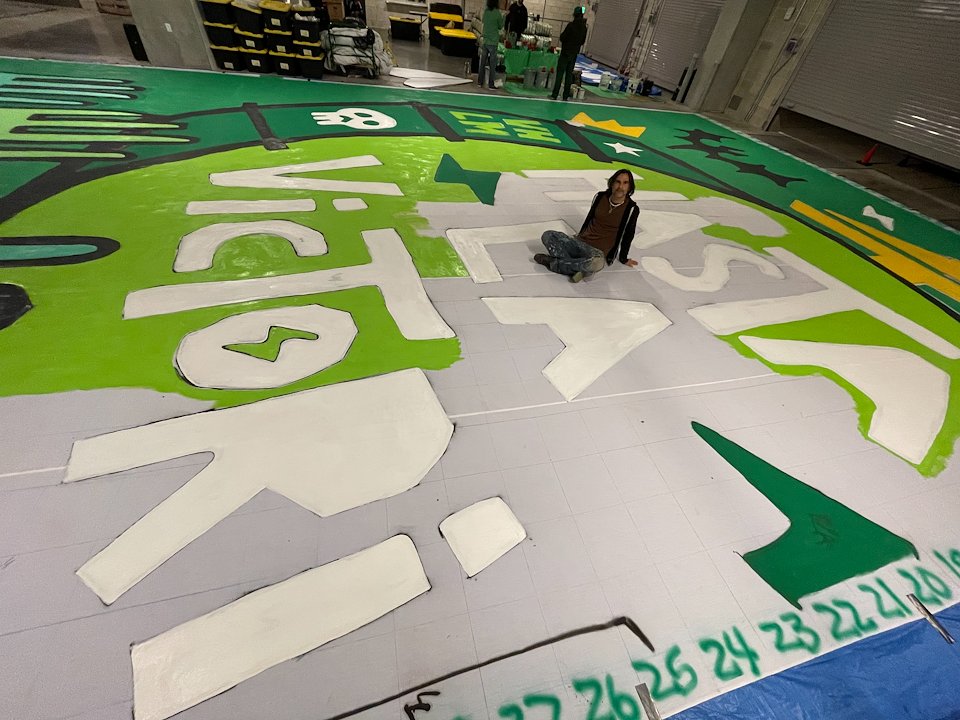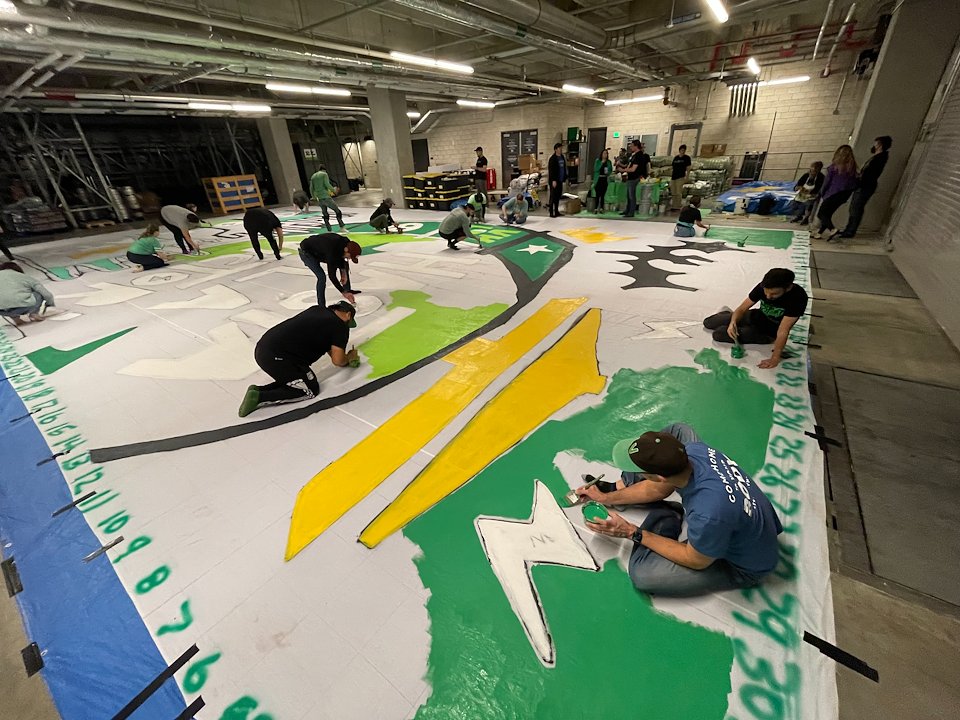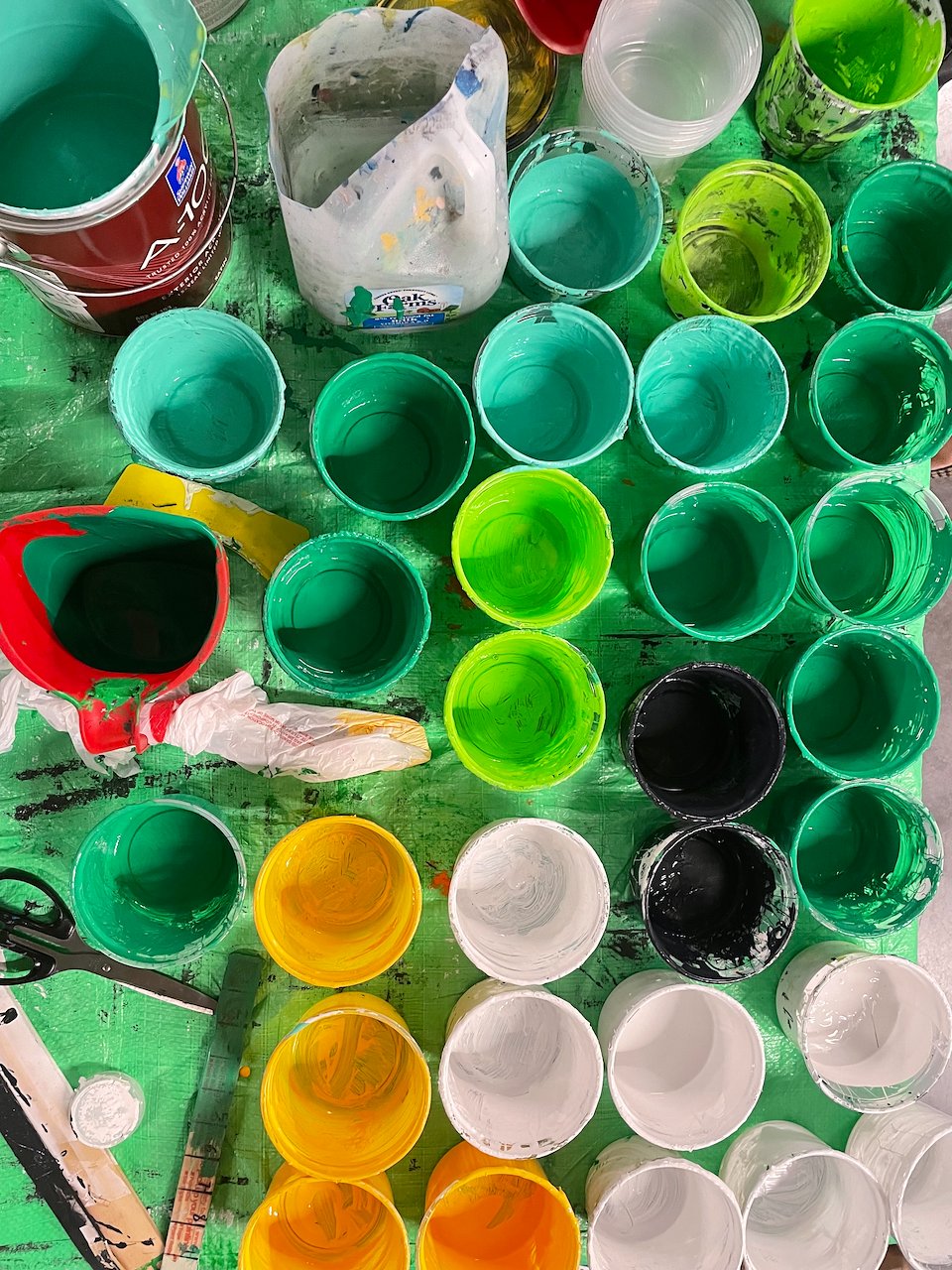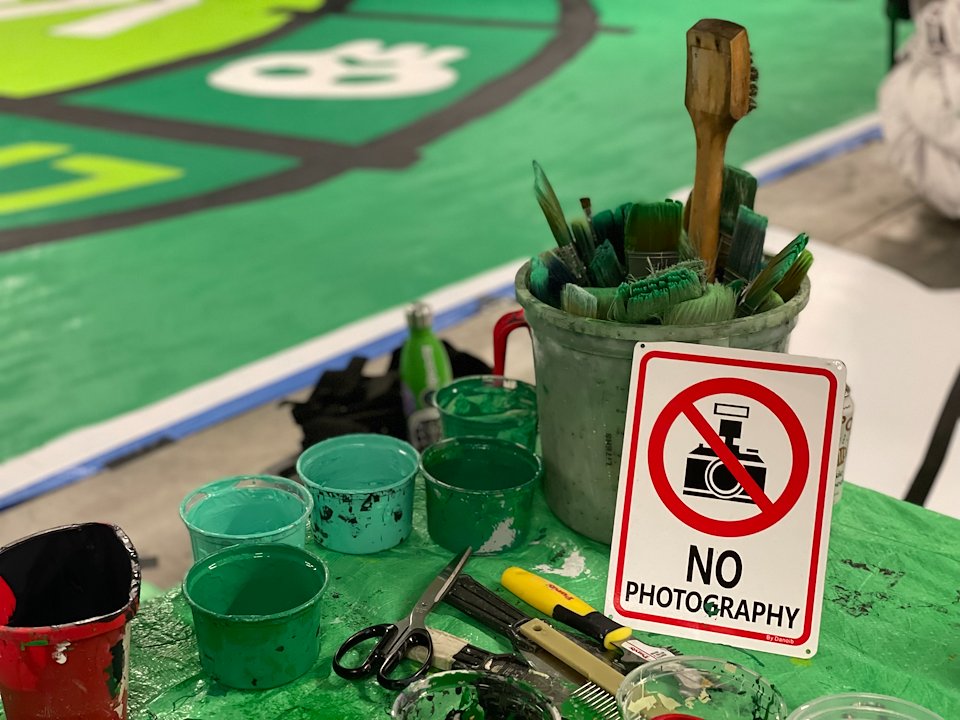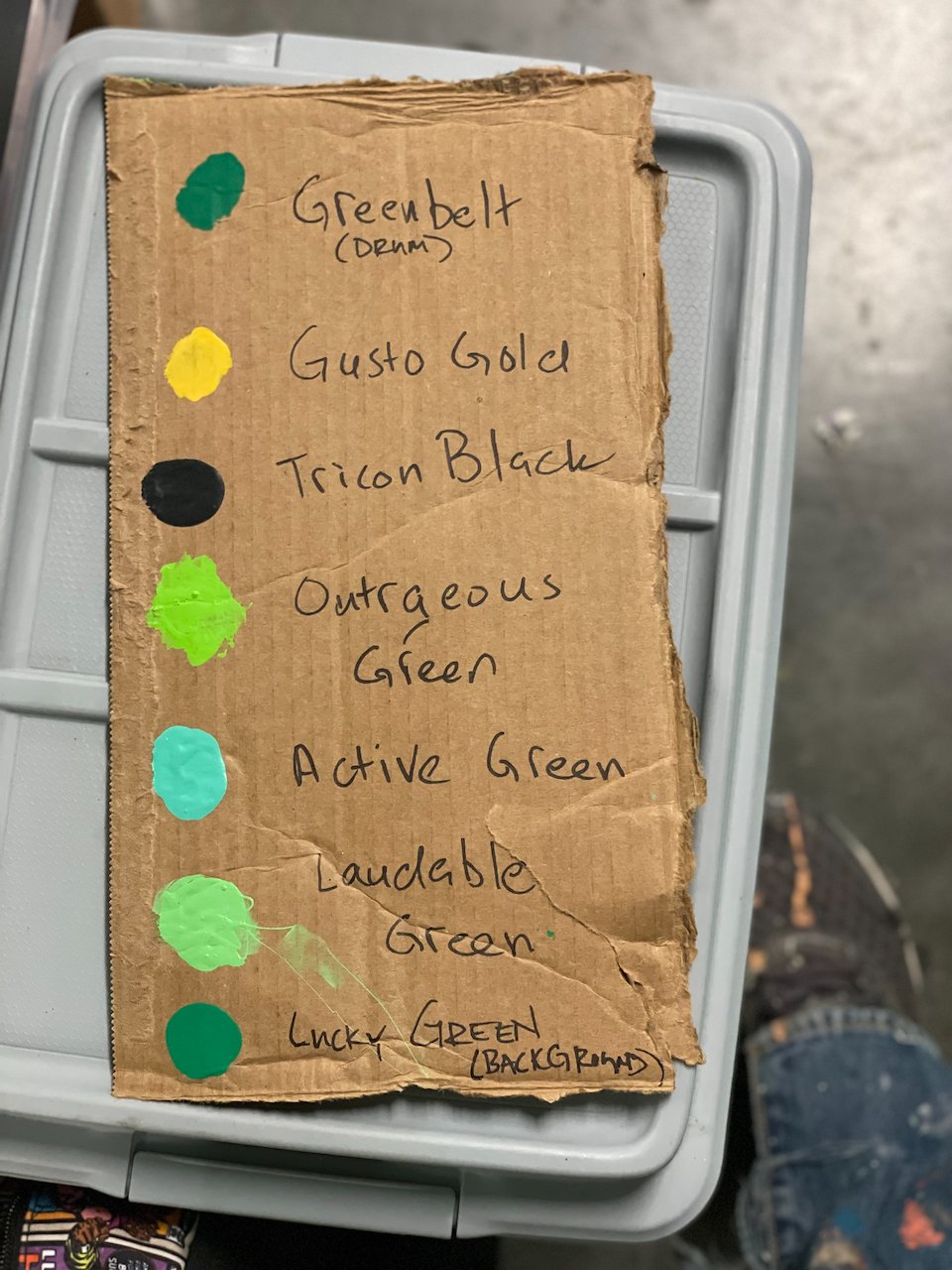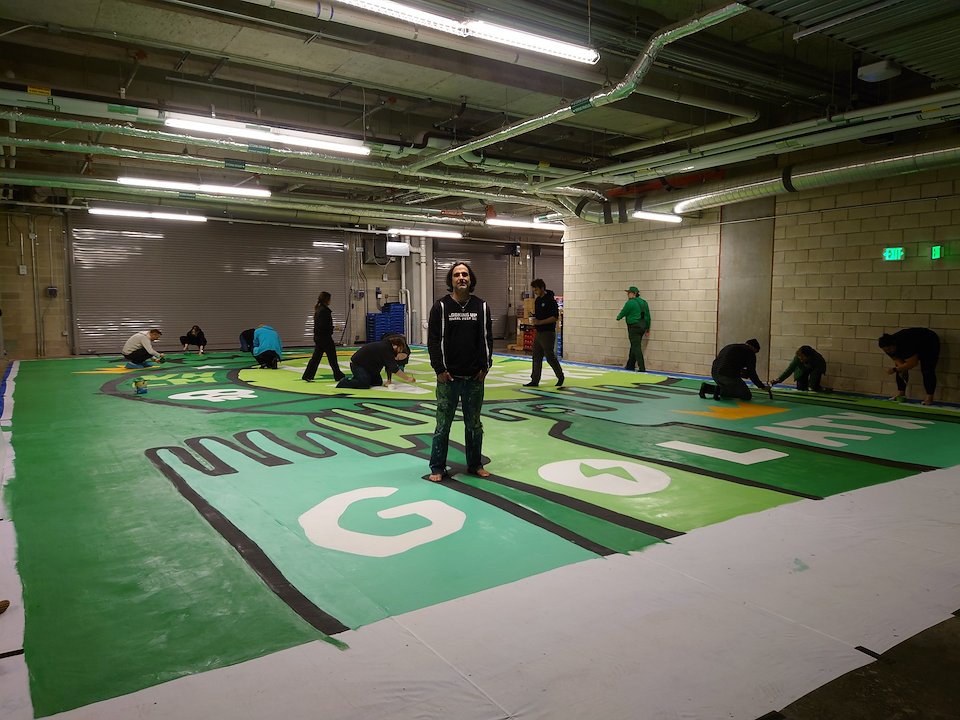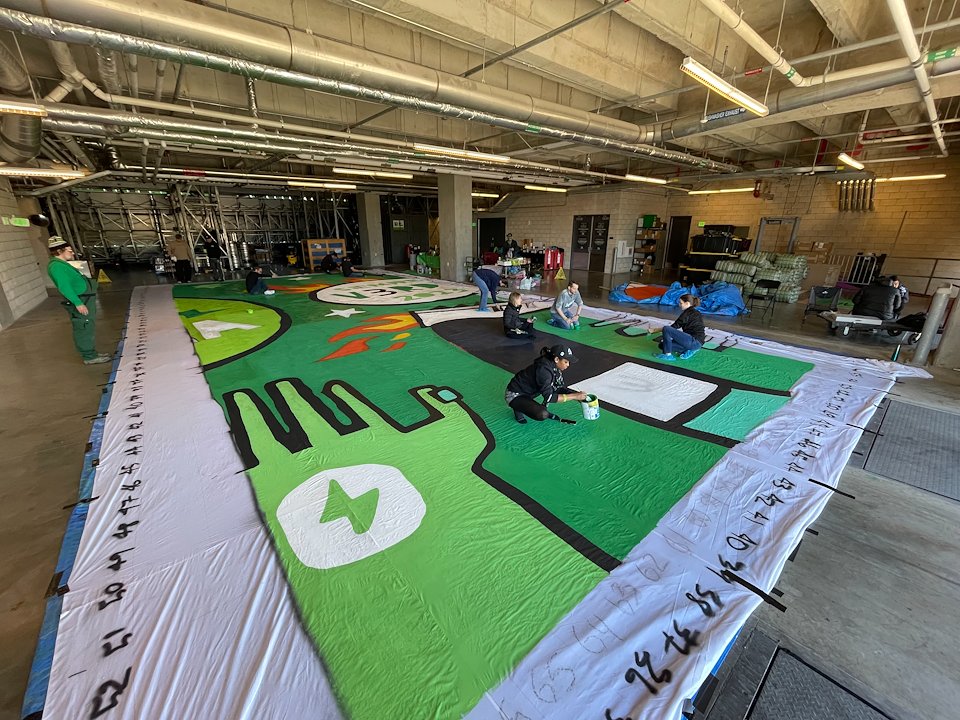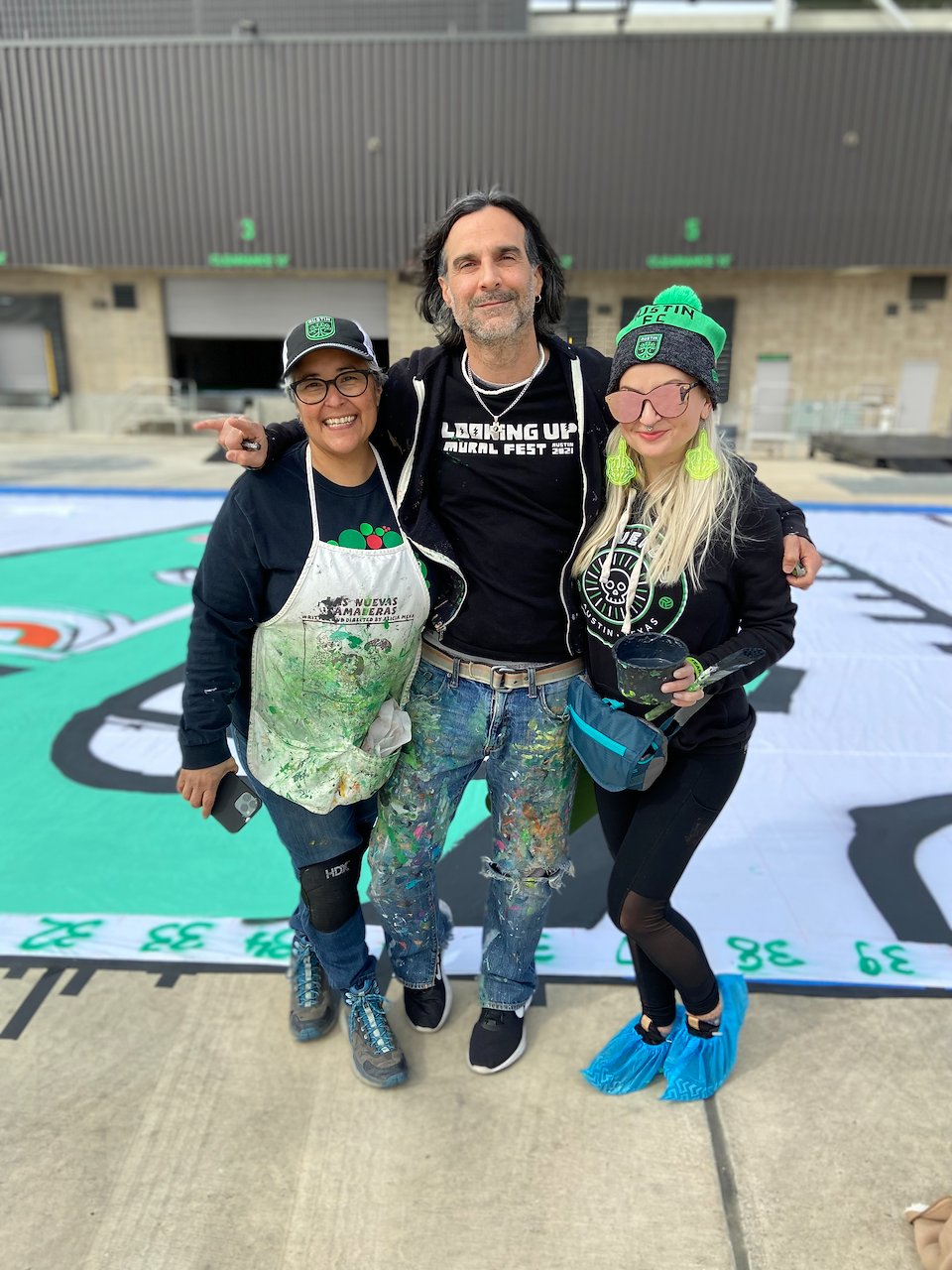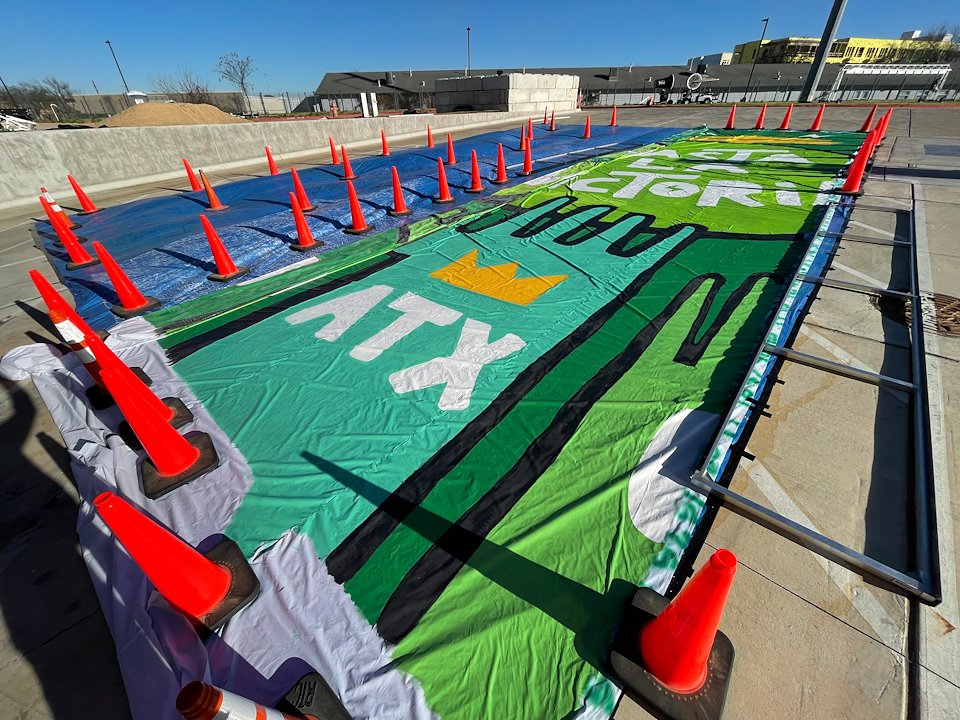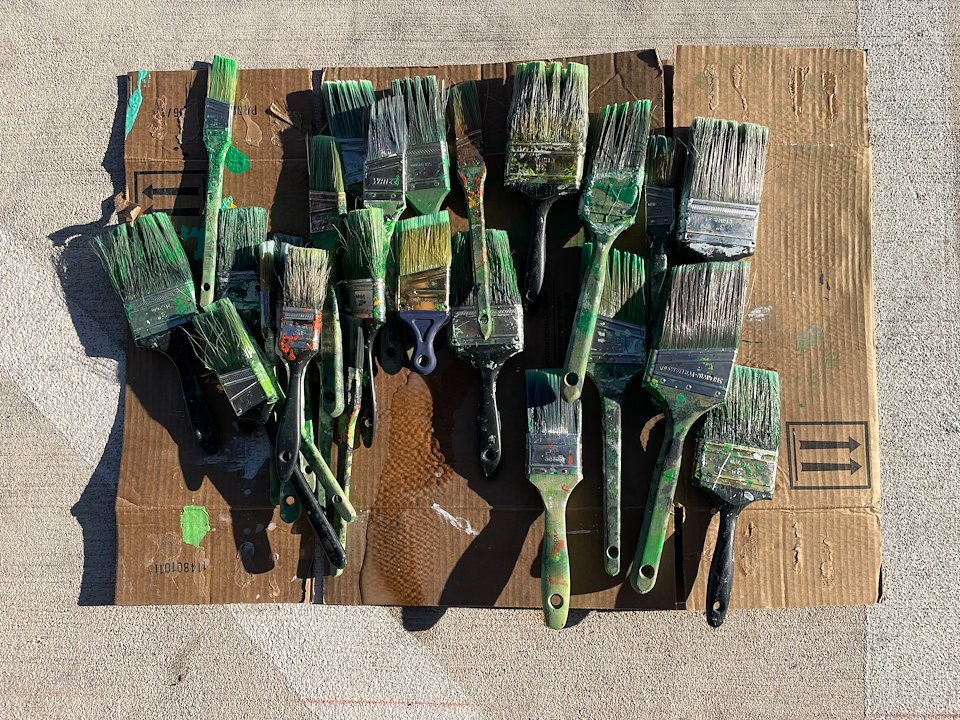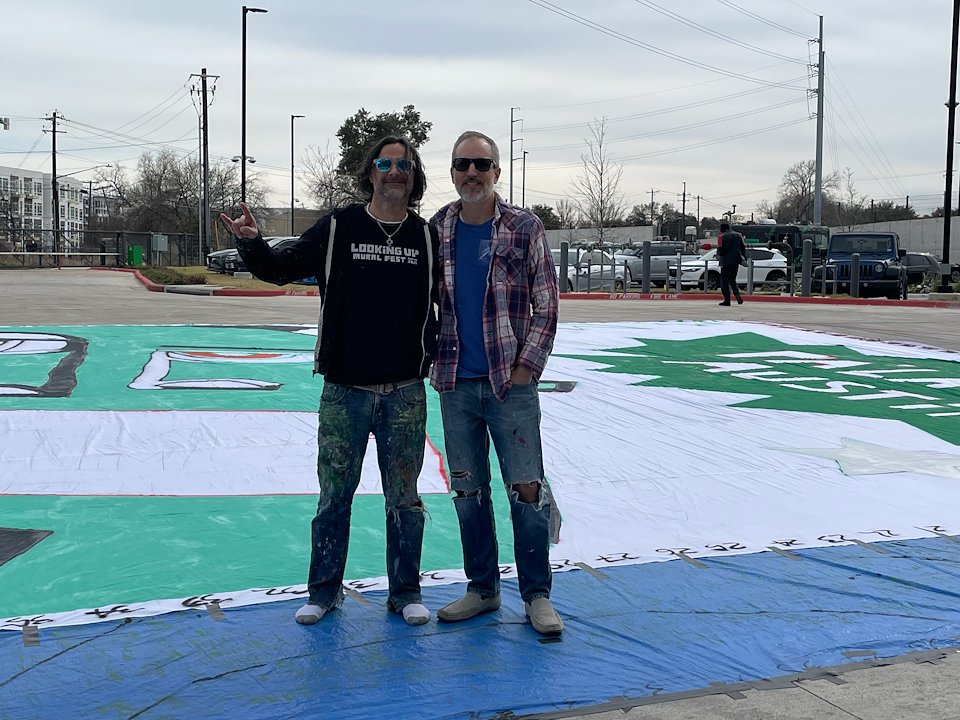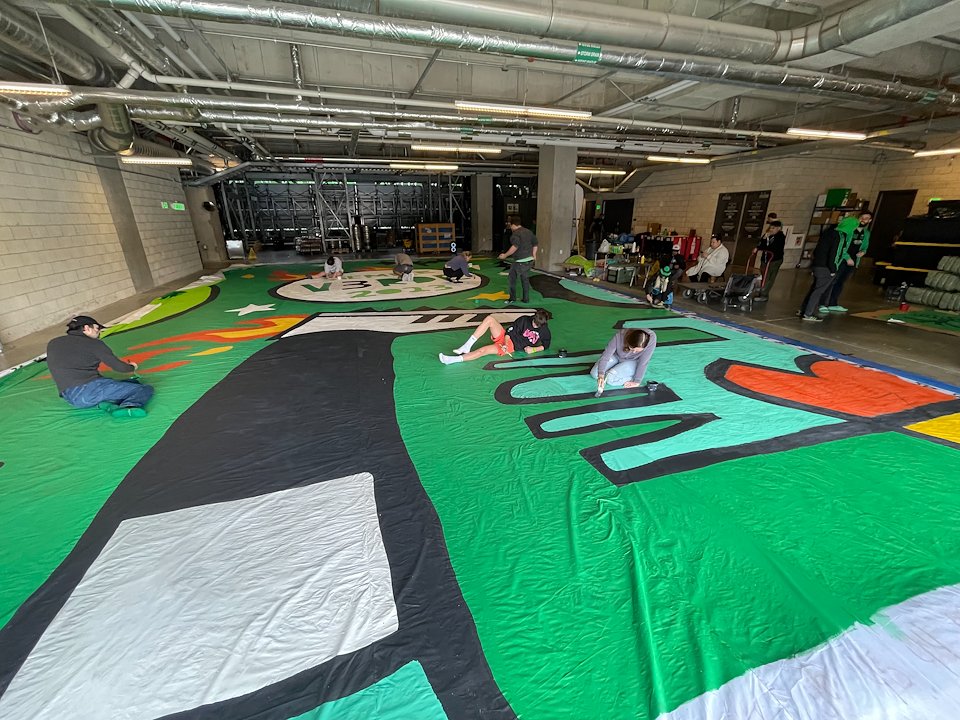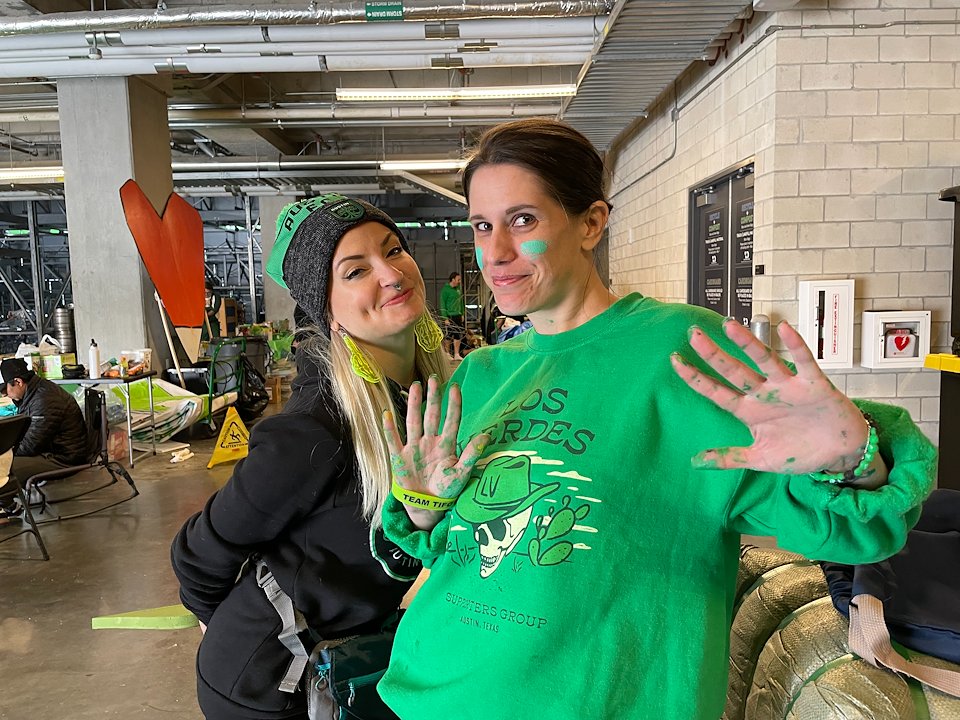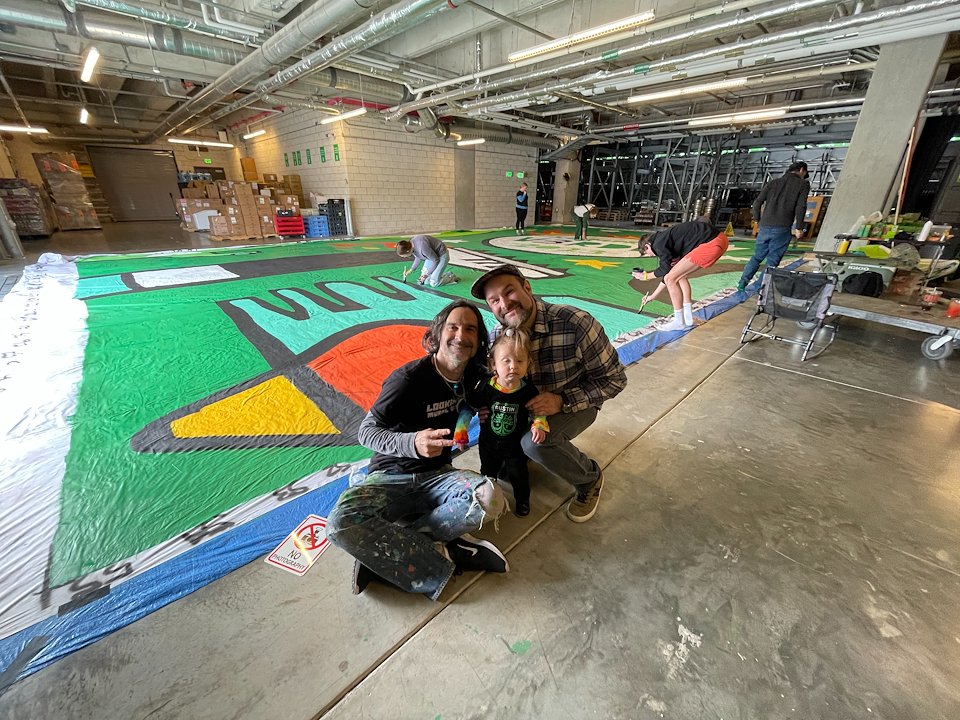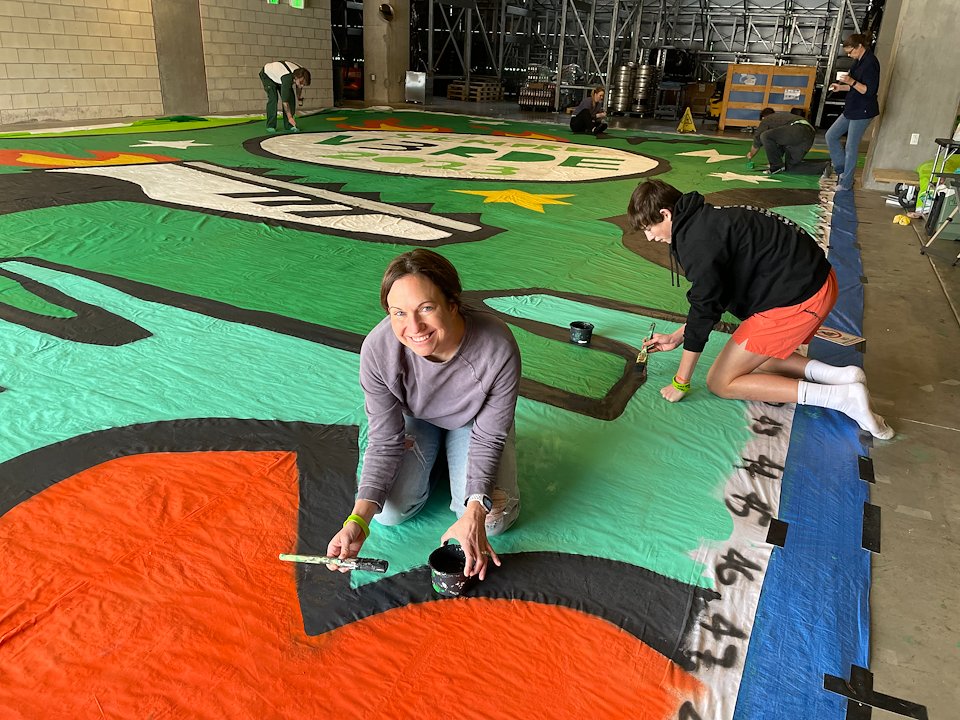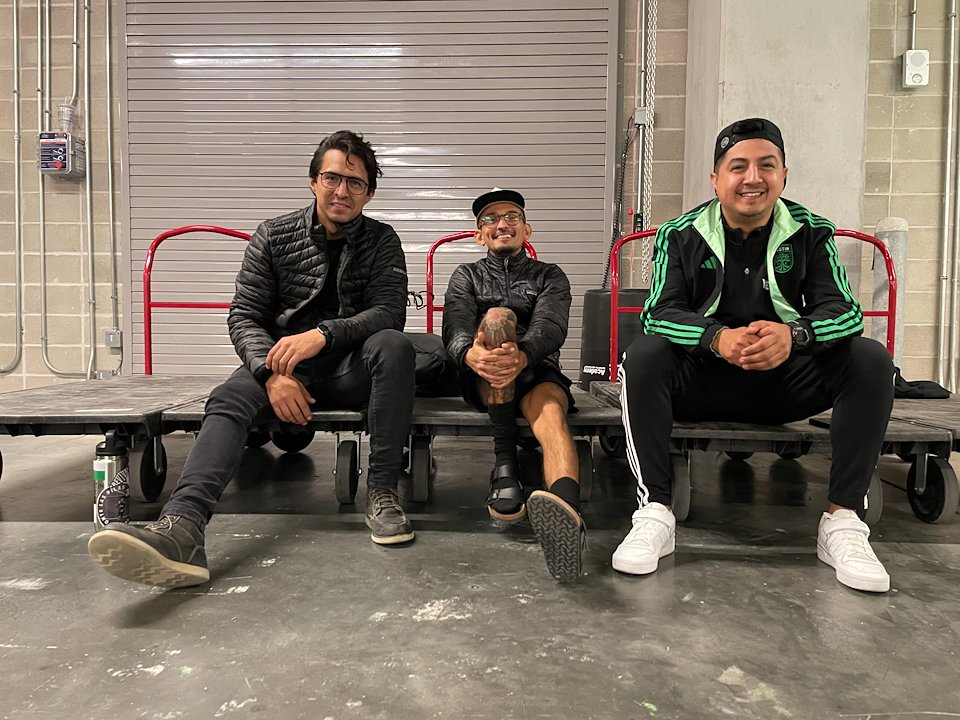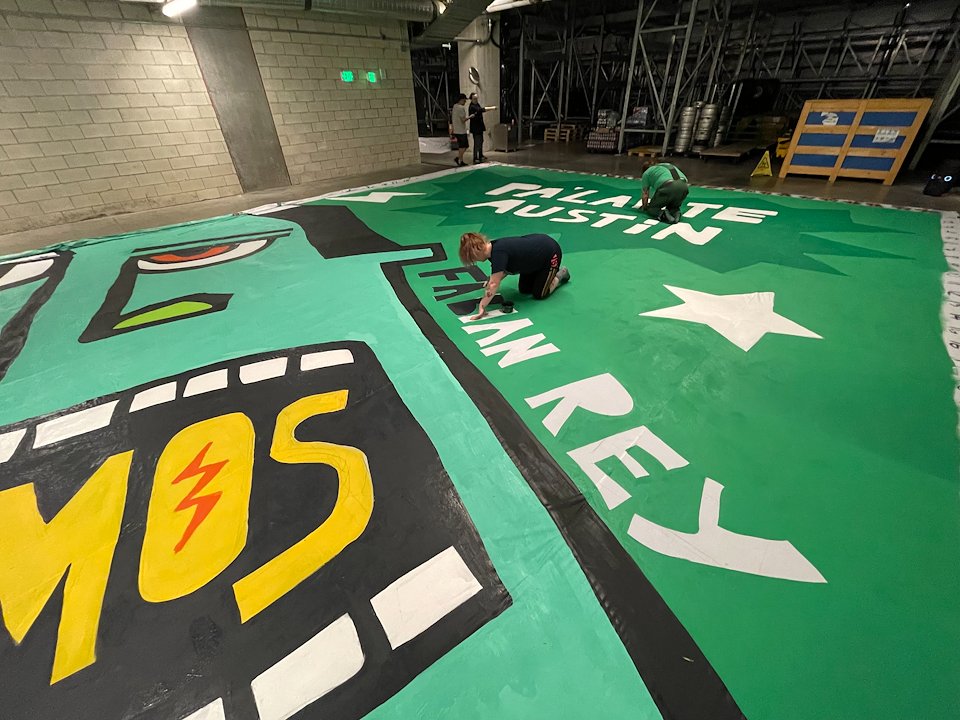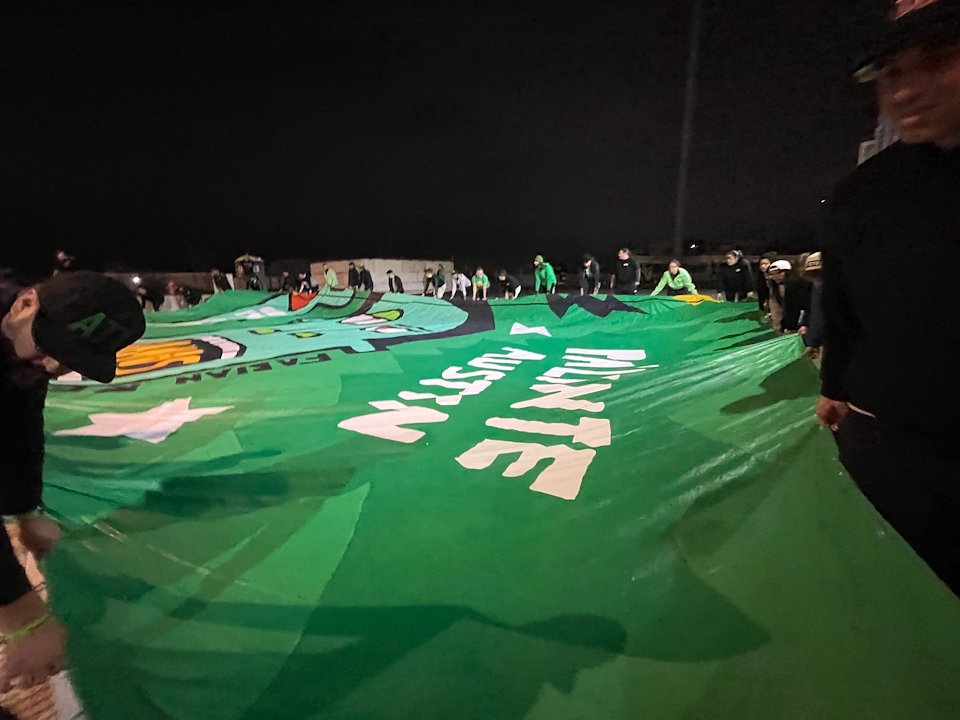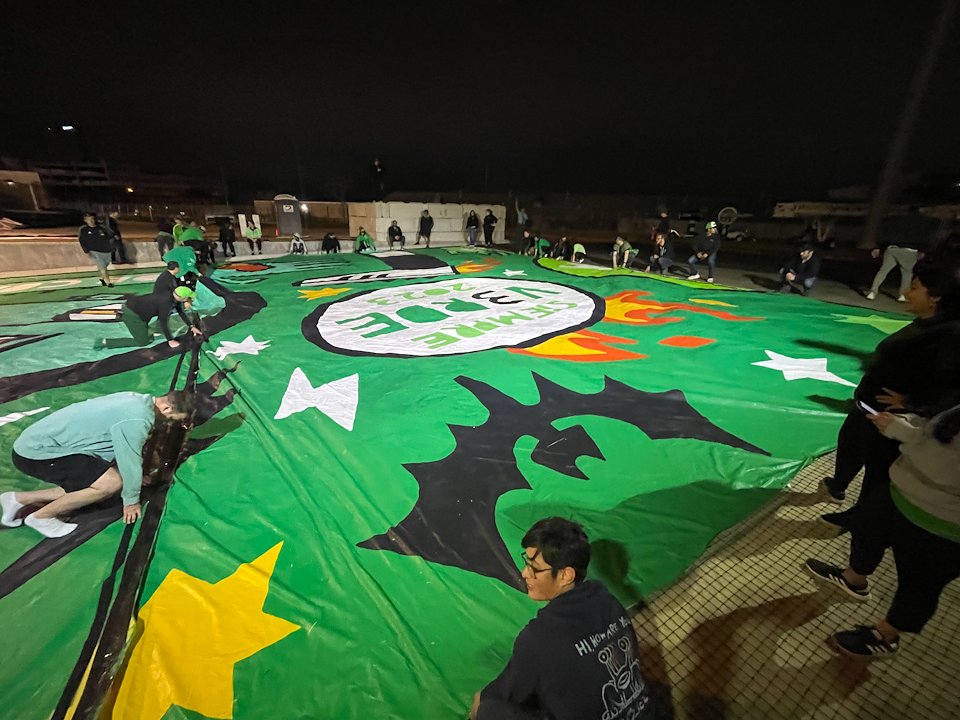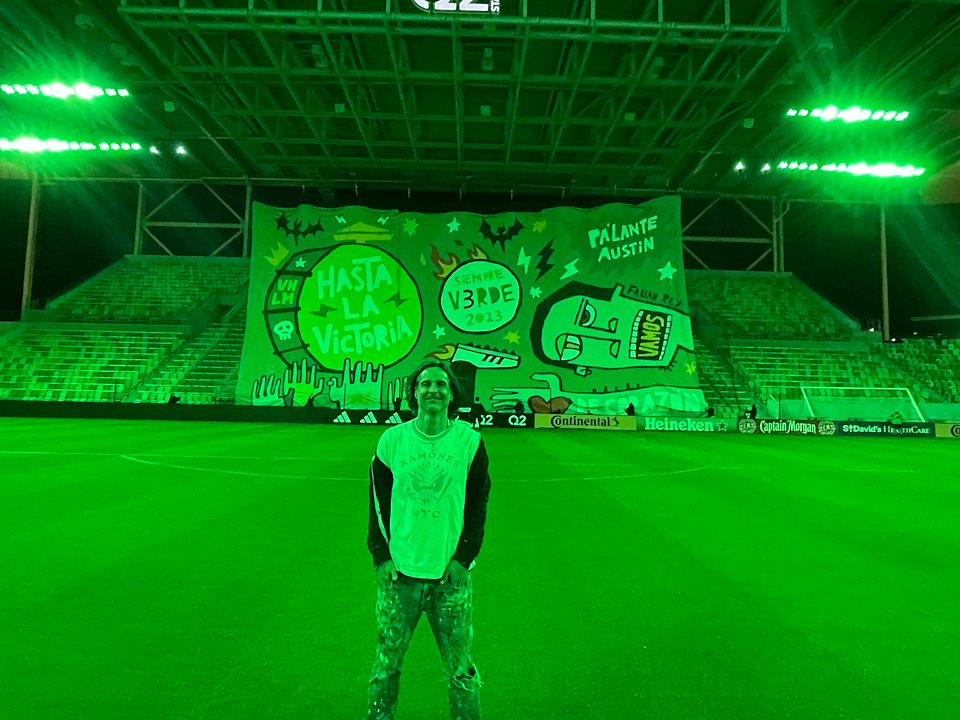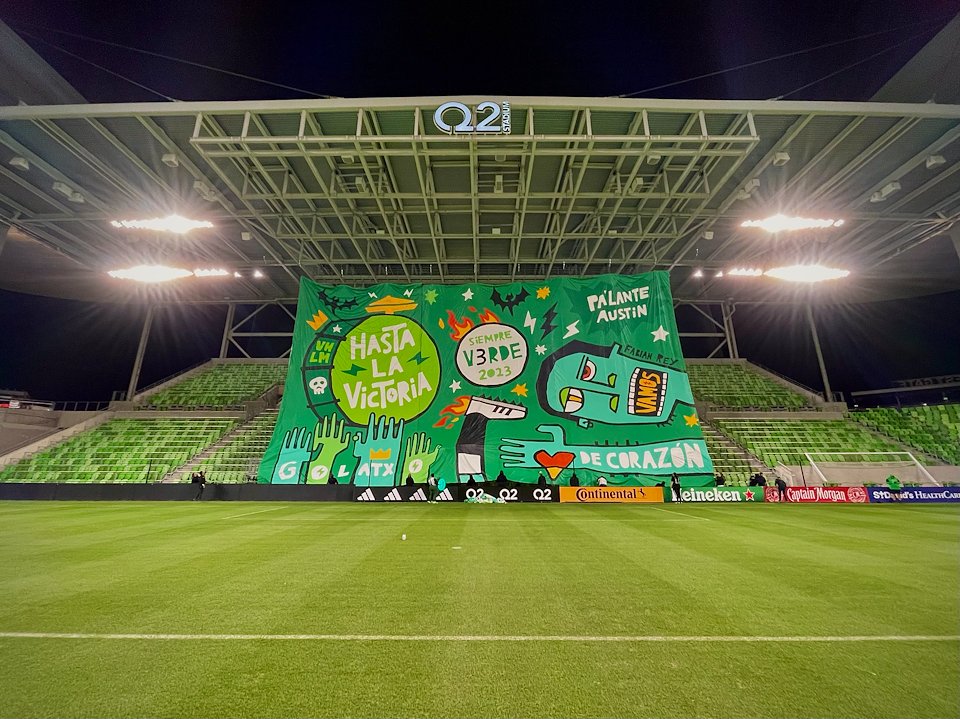 "Siempre V3RDE" 2023
100 x 60 feet Tifo @q2stadium
I wanted to express my deepest gratitud to everyone that took part of this huge project. Making this tifo was one of the biggest and most magical experiences in my life.
Gracias a: @rigorrdz @losverdesatx @lamurgaatx and @degz for giving me the opportunity to work with you guys. @muralsupplyco @bailey.pownall @txnando and @unruly_tcf for helping me draw this monster and having my back. Everyone that wear the 3D glasses that enhanced the viewing experience of the tifo. All the wonderful Verde community that show up for a month to paint happy and hang out with me. @austinfc @thejames @edgarlopez12 @pirrurigram and @alfnaim for all the support y todo el amor.
Estoy super orgulloso de estar en Austin en este momento de mi vida con todos ustedes.
Gracias, gracias, gracias!
💚🖤Verde hasta la muerte!
| | |
| --- | --- |
| Role | Muralist |
| For | Austin FC |
| Date | February 2023 |